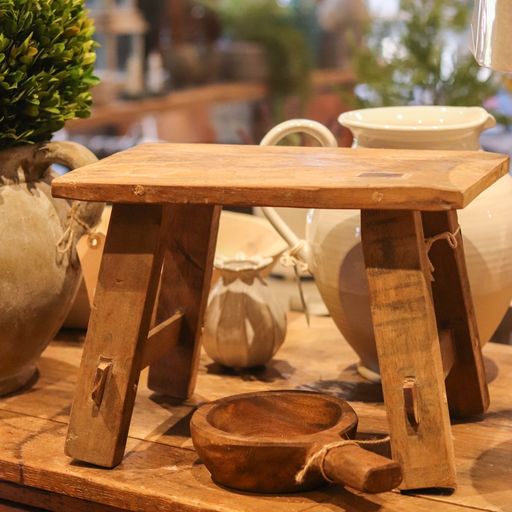 Small Reclaimed Wooden Stool
£72.00
Description
Beautiful reclaimed teak boat wood stool, a handcrafted artisan piece. These stools are so sweet and designed not only to be a little height boost when needed, they look beautiful when styled with plants or as a side table for a bath in a bathroom. They are the perfect size for little ones to use to reach the sink or kitchen side and make a beautiful as well as stylish alternative to the usual plastic step stools.
Due to the materials nature, sizing, shape & colour may vary item to item
Dimensions D23 x W37 x H27 cm
Many of our products are designed using natural products and using handmade finishes. This means that some products will vary slightly in colour, shade and shape. Depending on your screen products may look different again. Please contact us if you would like to receive further clarification on a particular item.
Shipping