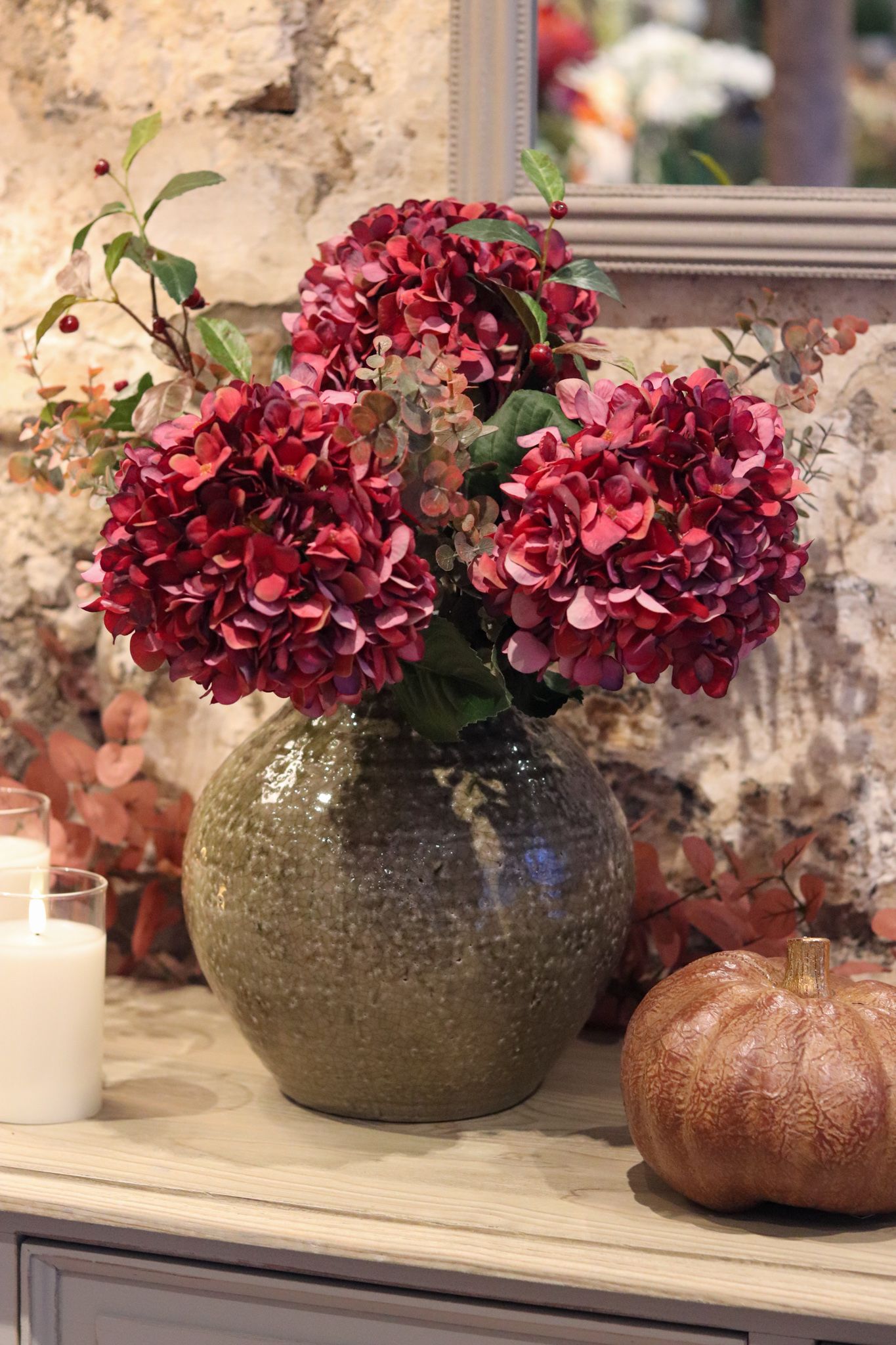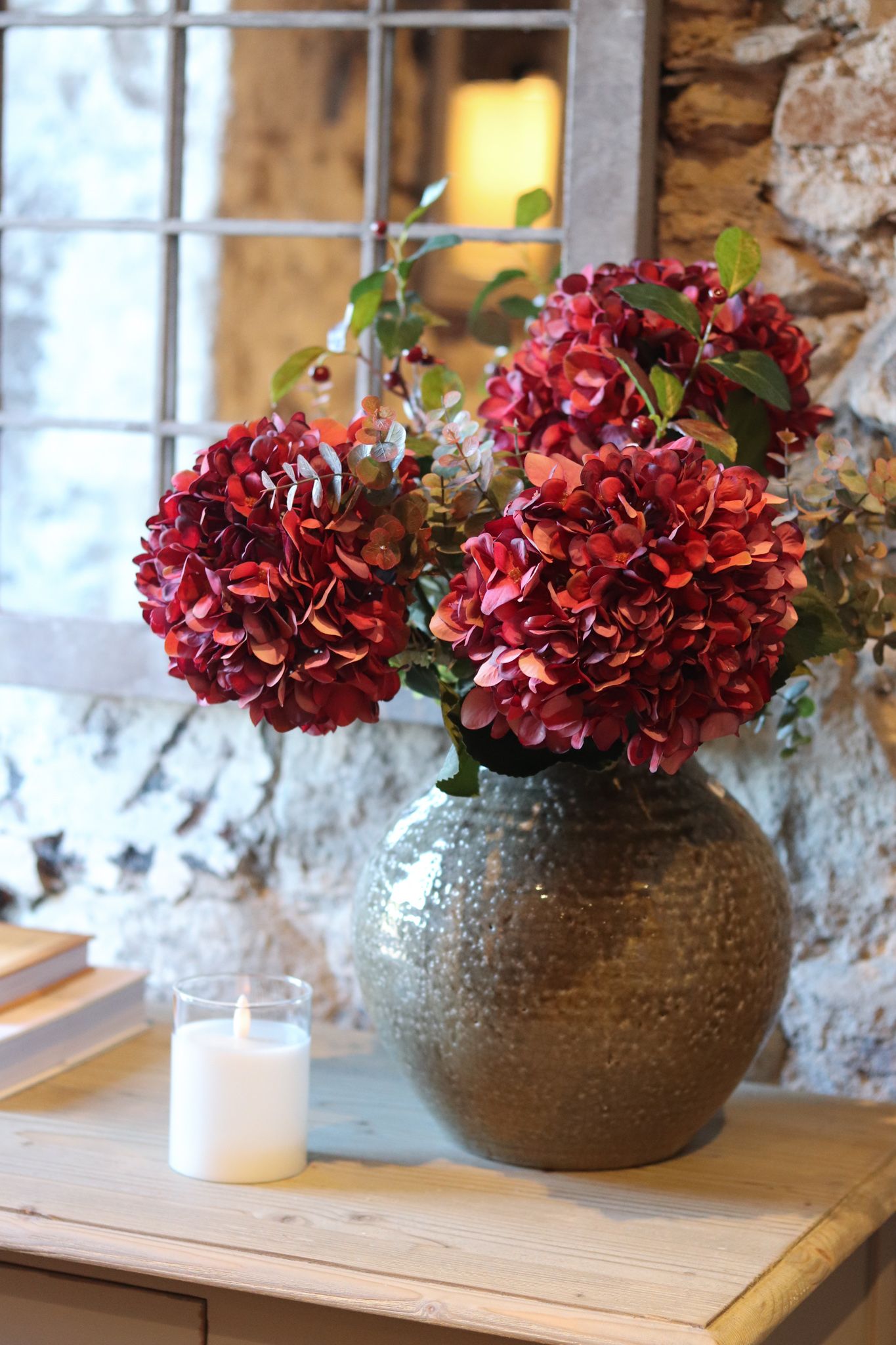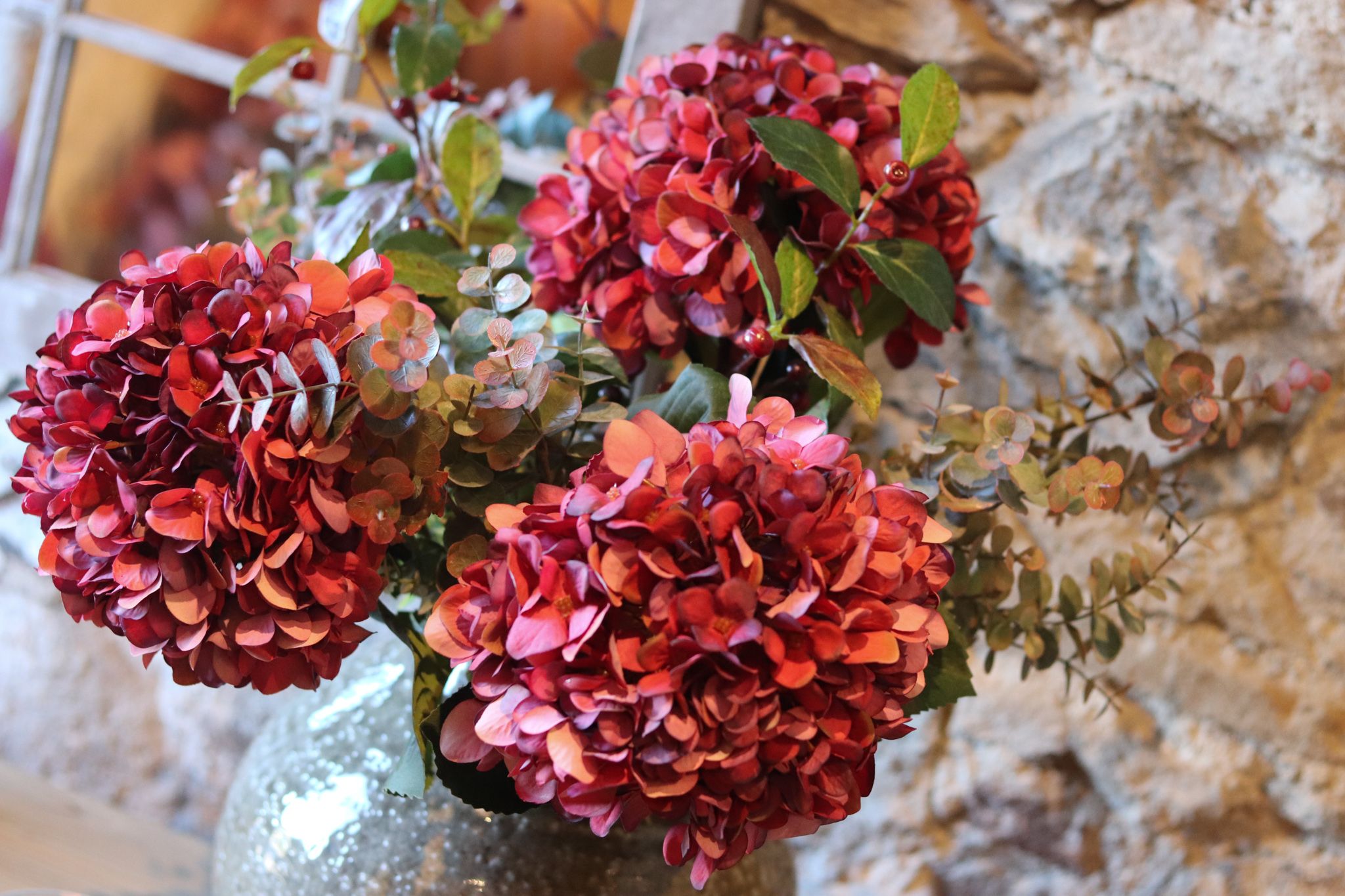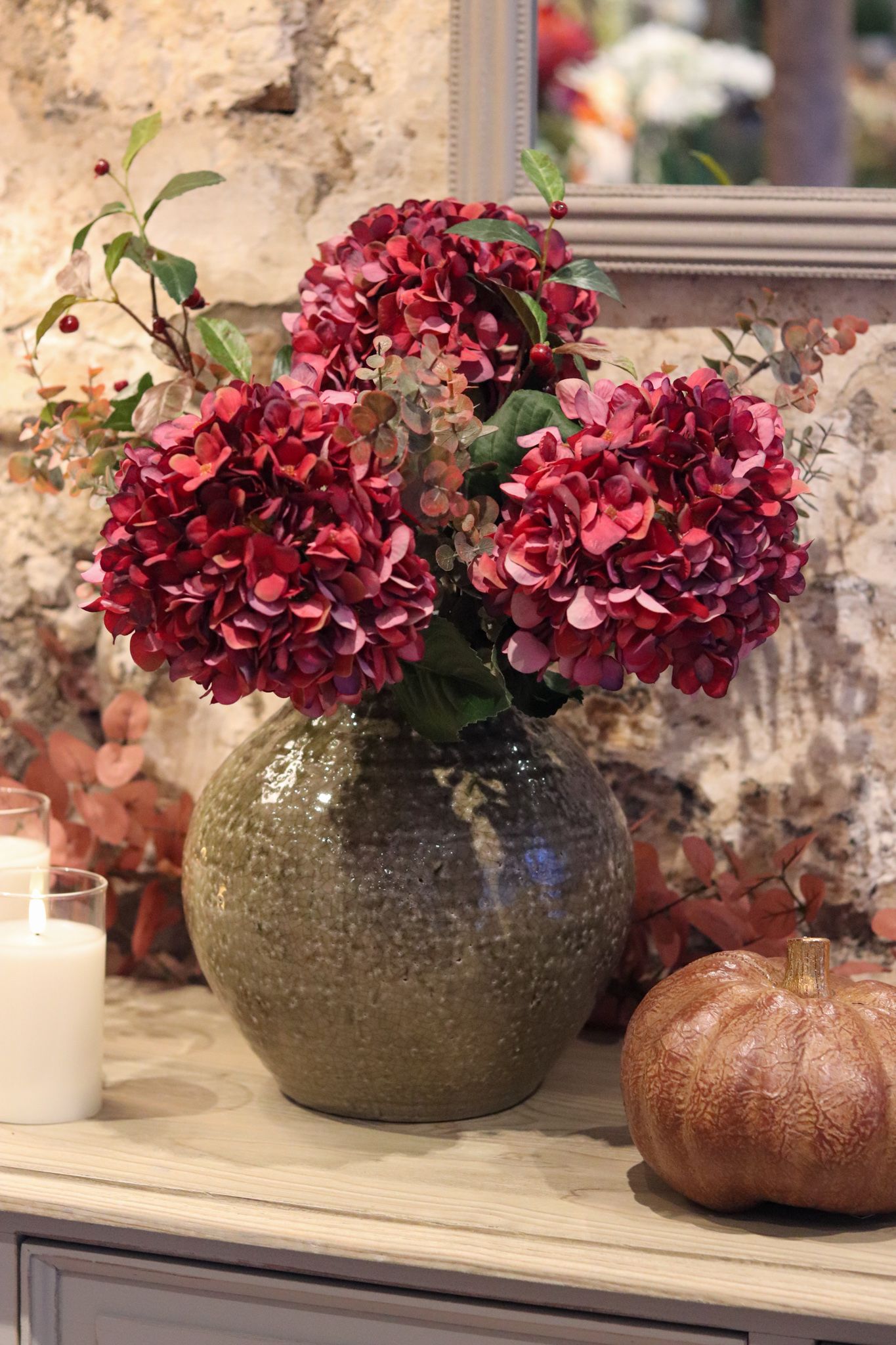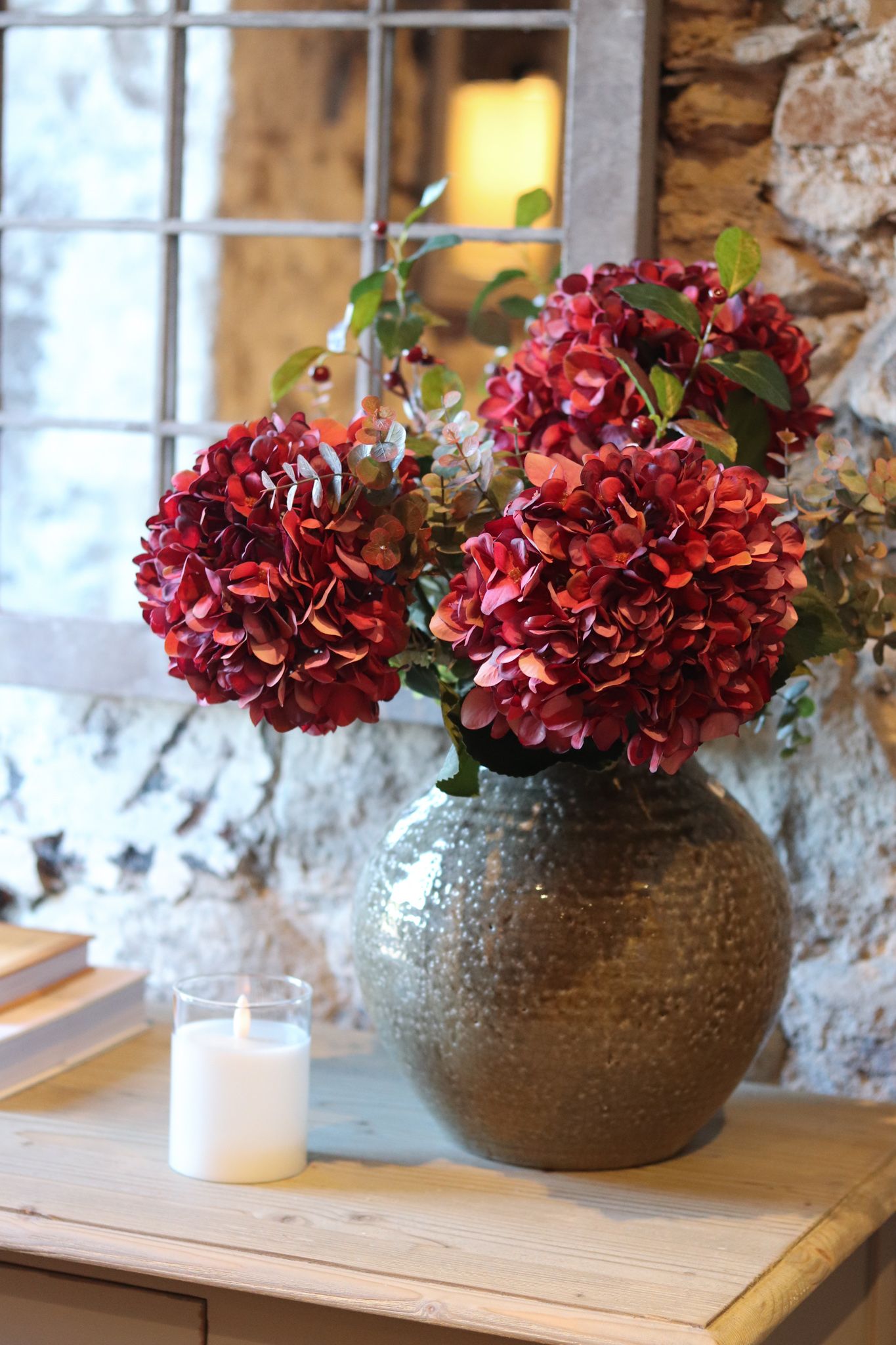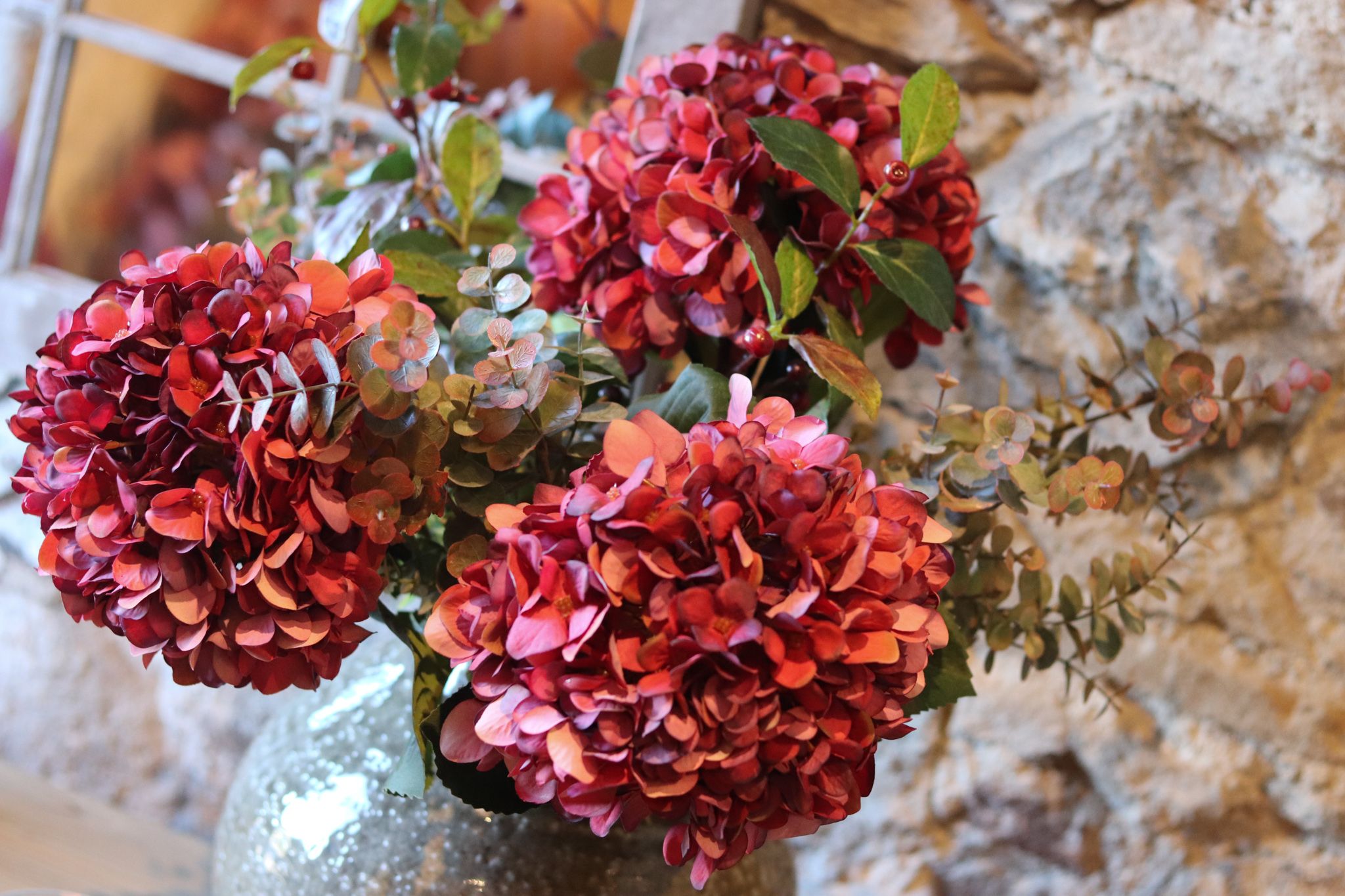 Ruby Bouquet Hydrangea and Berries
£98.00
Description
This stunning faux Ruby hydrangea bouquet is perfect for the Autumn Winter season. Large headed ruby red hydrangeas are combined with a mix of green foliage and berries. The hand-painted hydrangeas are finished with beautiful tones, making them very realistic and life-like, just as you you would see them in the garden at this time of year.
Having faux stems around the home, that look good every day of the week have to be a winner for us – no water to change, nothing to trim, no dead-heading, no mess, no fuss! Hassle free flowers! What's not to love.
Artificial bouquet includes: x3 Hydrangea ruby, x2 Gaultheria, x3 Eucalyptus Autumn Glow
All stems are no more than 60cm.
They can be easily bent, trimmed or moulded with wire cutters or scissors to suit your vase.
Take a look at more of our beautiful vases and containers to suit the look you are creating.
Shipping