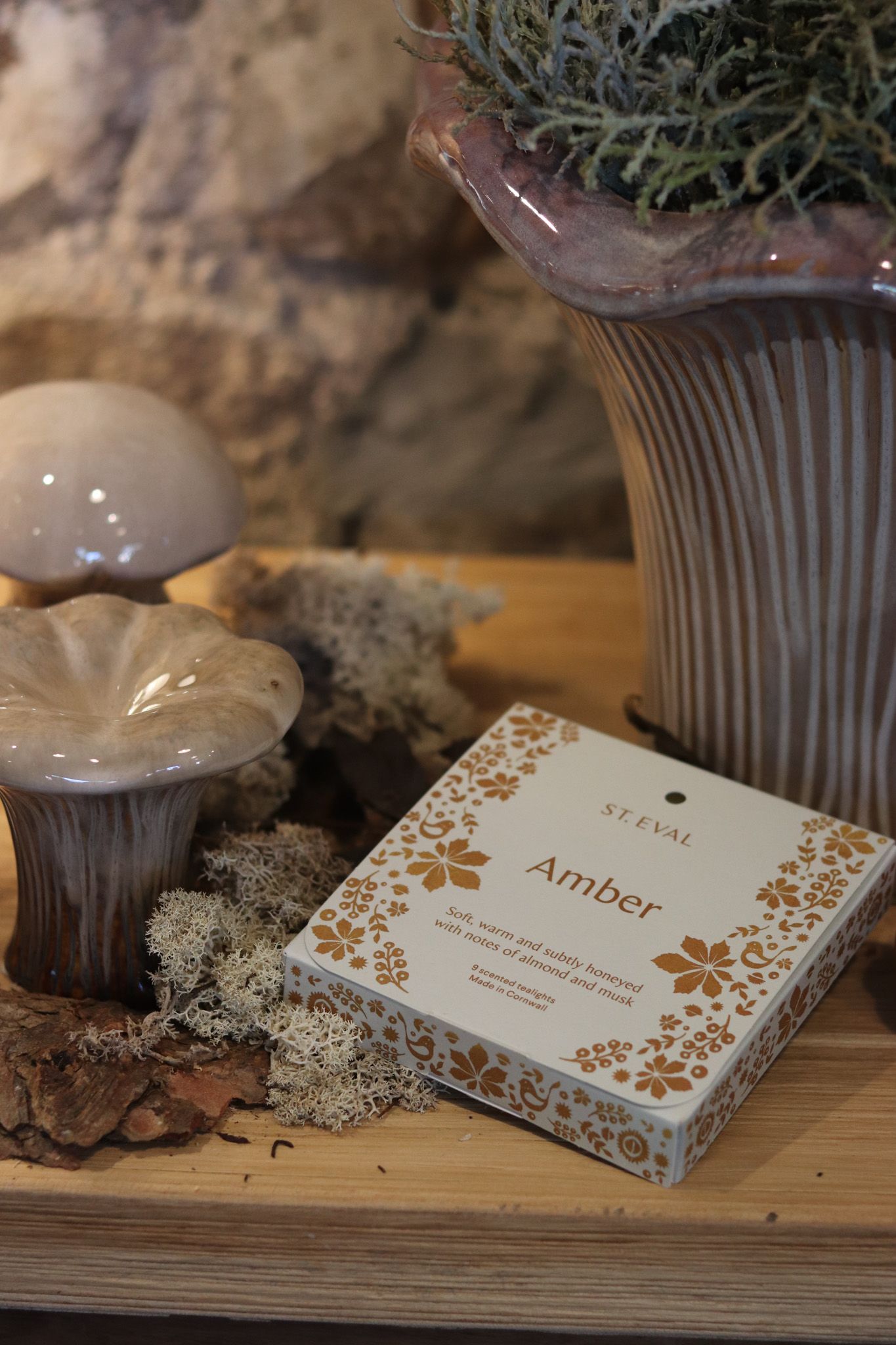 St Eval Amber Tealights
£9.50
Description
Amber is soft, warm and subtly honeyed with notes of almond and musk.
"From ancient hill and wild moor, the tales of folk doth spill. A lark, a leaf, a fragrant lore a sense where time stood still."
Imbue your home with the magic of this collection with our Folk Scented Tealights, perfect to adorn your home with their twinkling beauty.
Burn Time: up to 6 hours
Size: 9 tea lights
Fragrance: Amber
Fragrance Description: Soft, warm and subtly honeyed with notes of almond and musk
Shipping