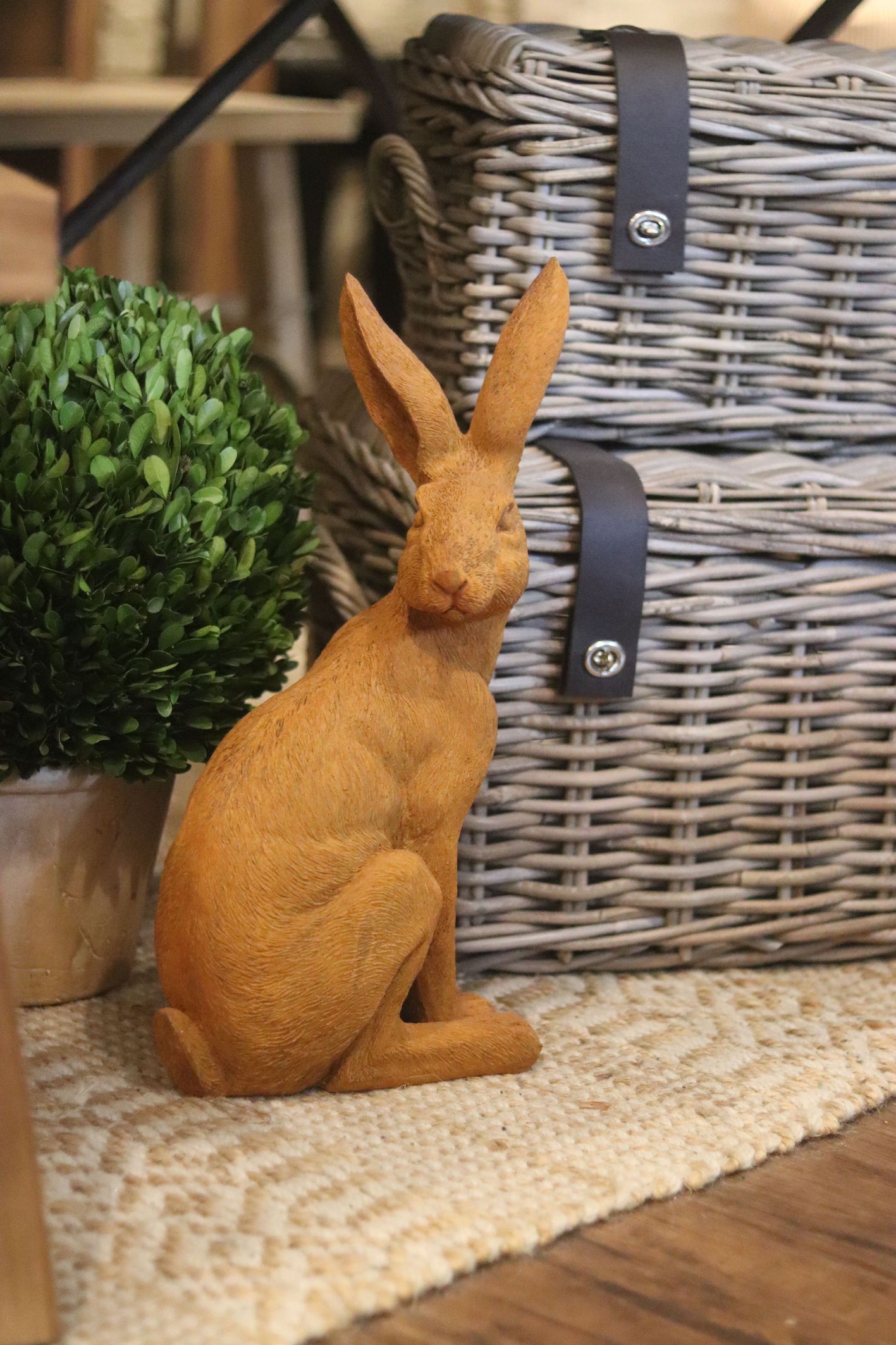 Rusty Hare
£91.95
Description
Our rustic hare is an eye-catching piece that looks great nestled in a garden border, surrounded by foliage. Cast iron with a rusty red finish, this heavy hare will continue to weather in your garden enhancing the unique appearance, a rustic decoration for both inside or outside your home.
D – 20 x 15 x 37cm
W- 3.4kg
Cold cast iron.  This is a mixture of resin and iron.
Note- This hare is designed to have a rusted finish, colours can vary slightly and it will continue to weather when left outdoors. Some of the rust coating can flake away, to maintain the finish simply brush off to allow for weathering to continue.
Shipping