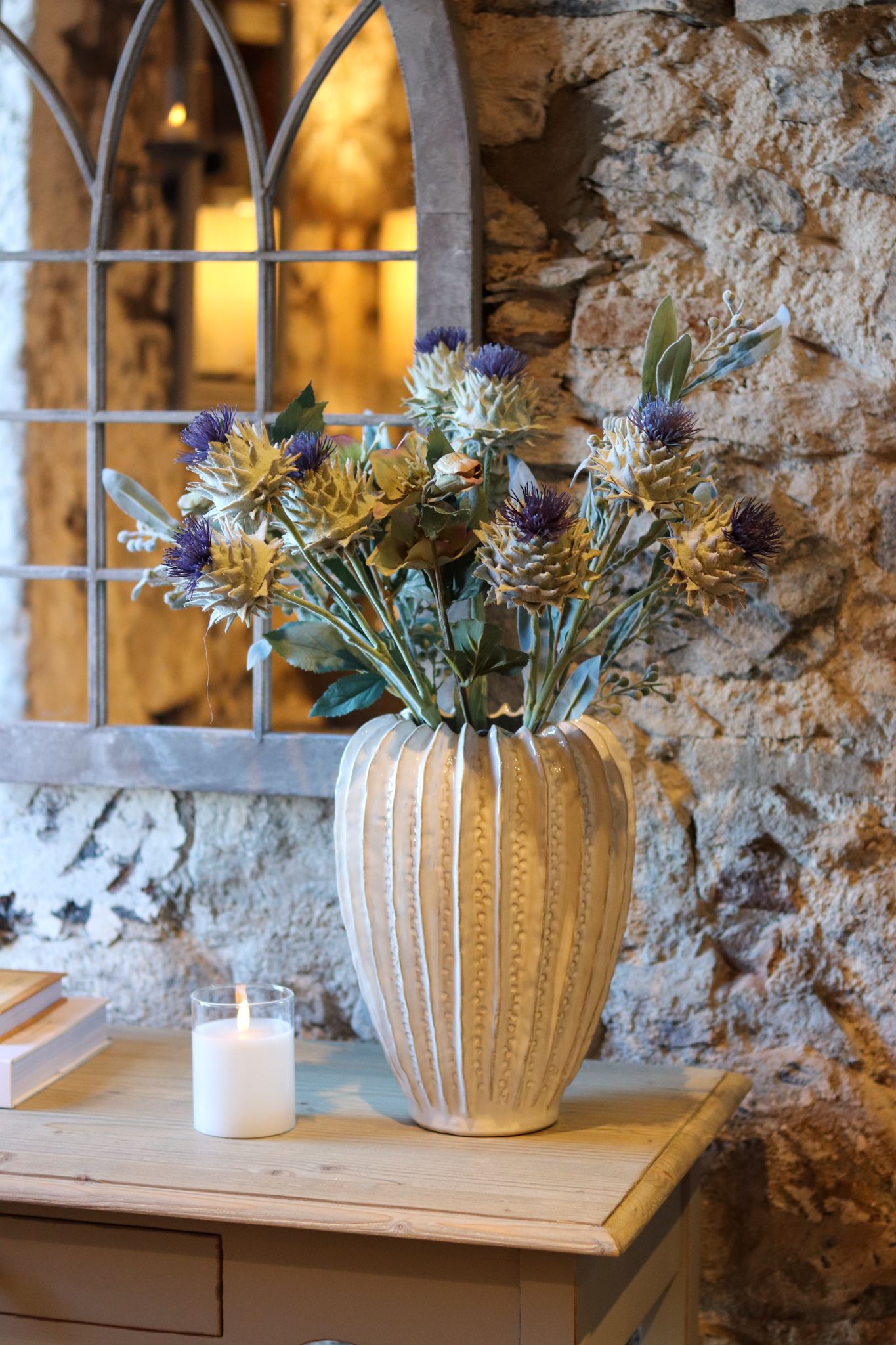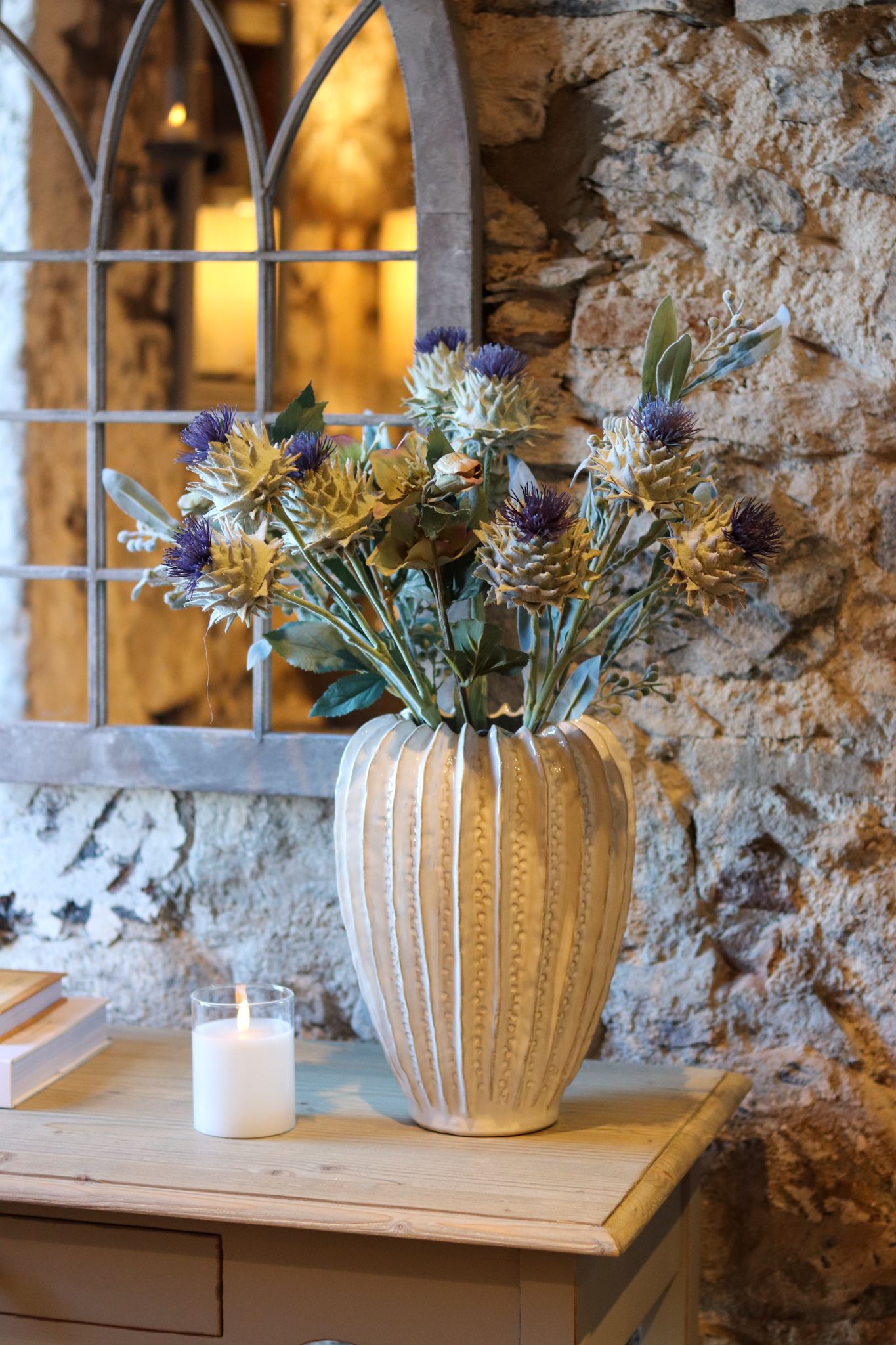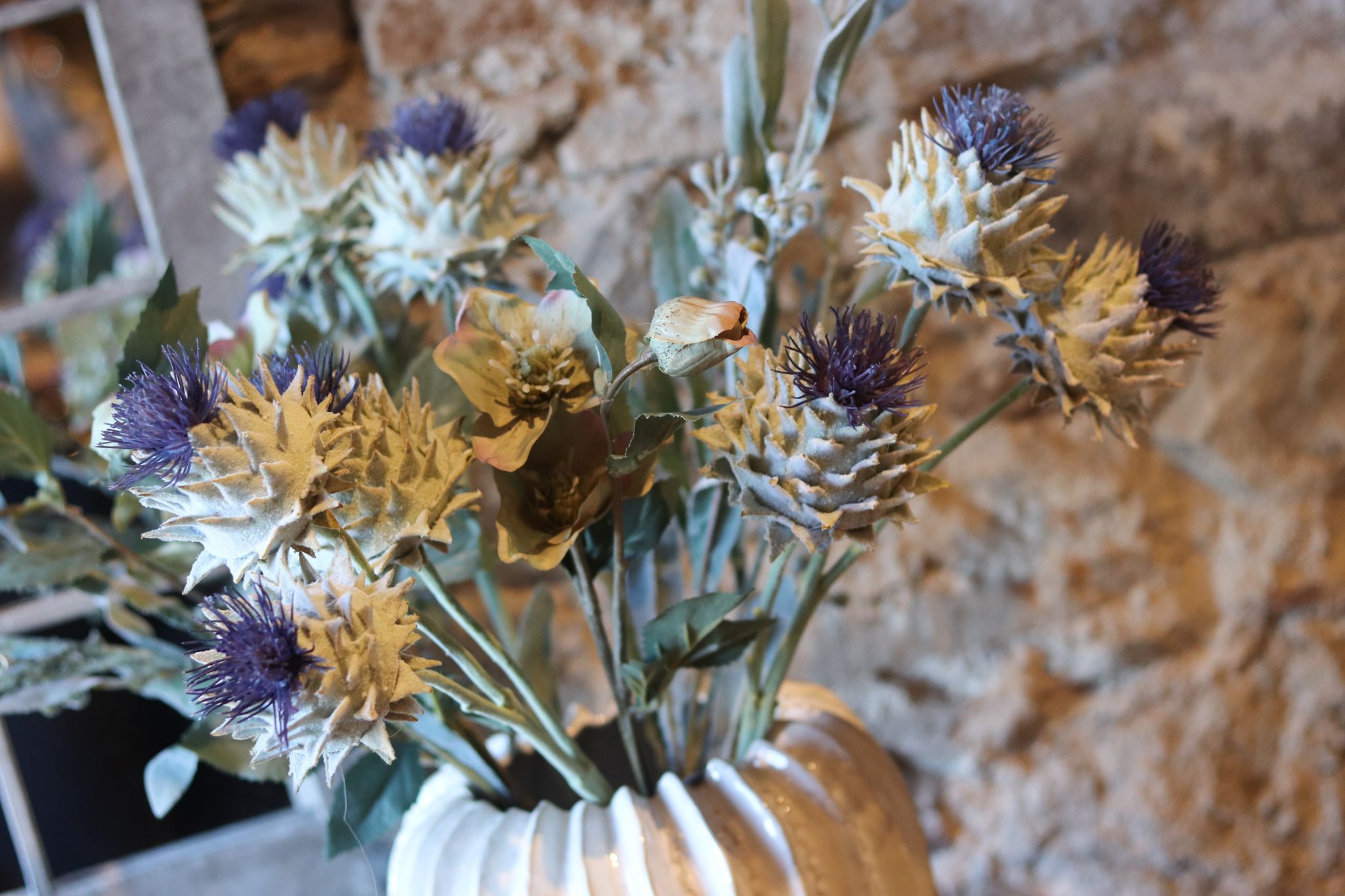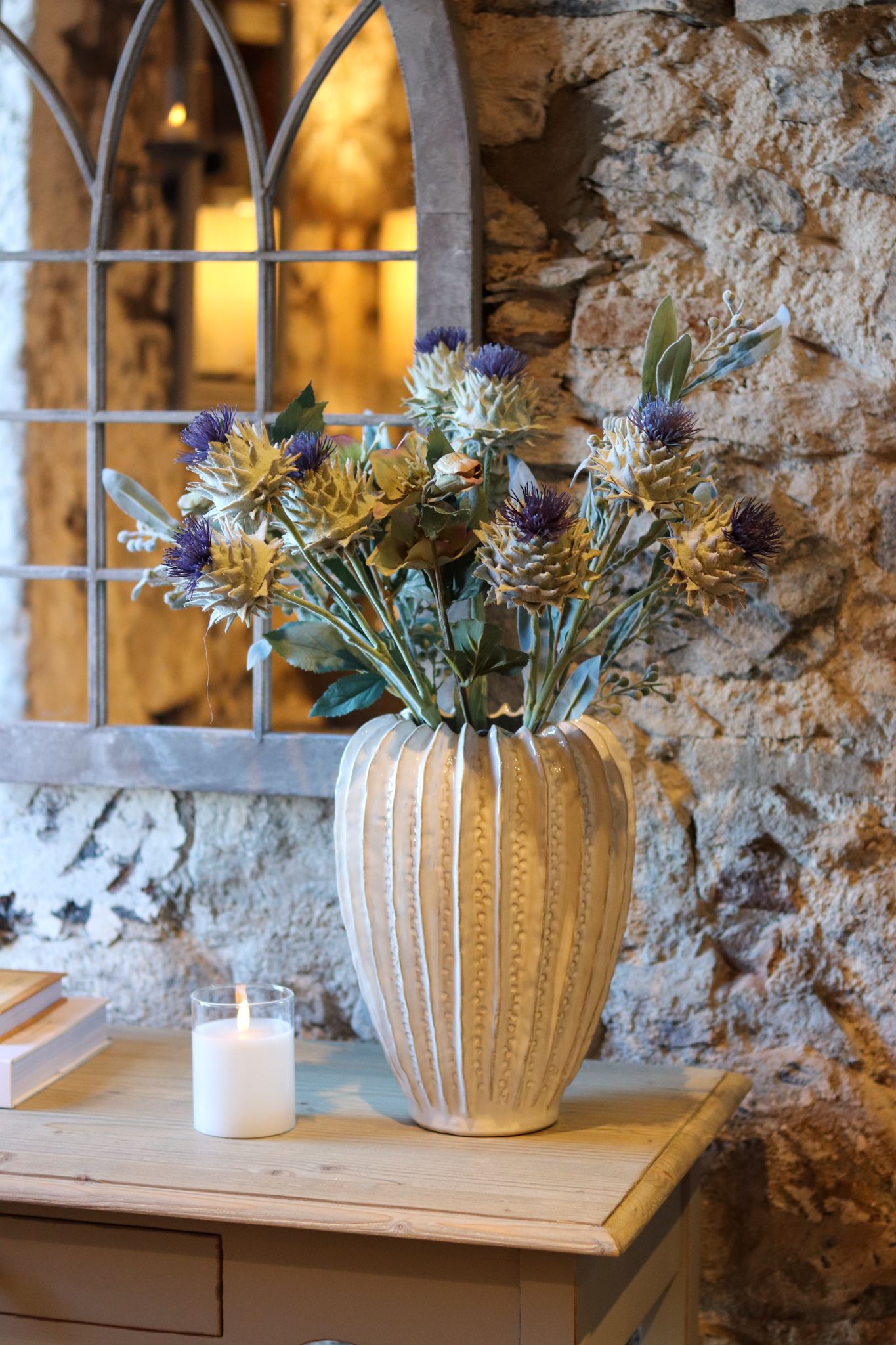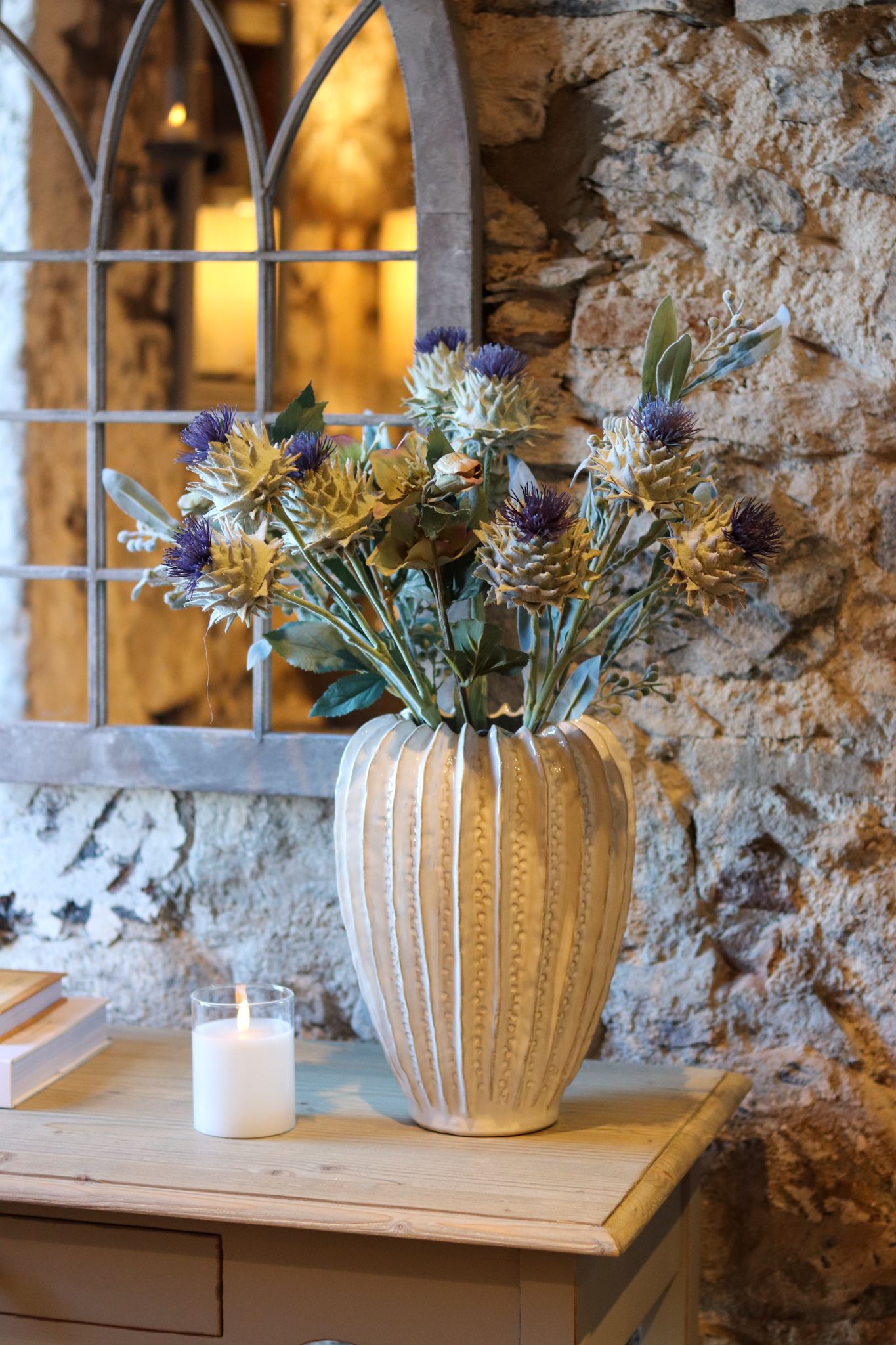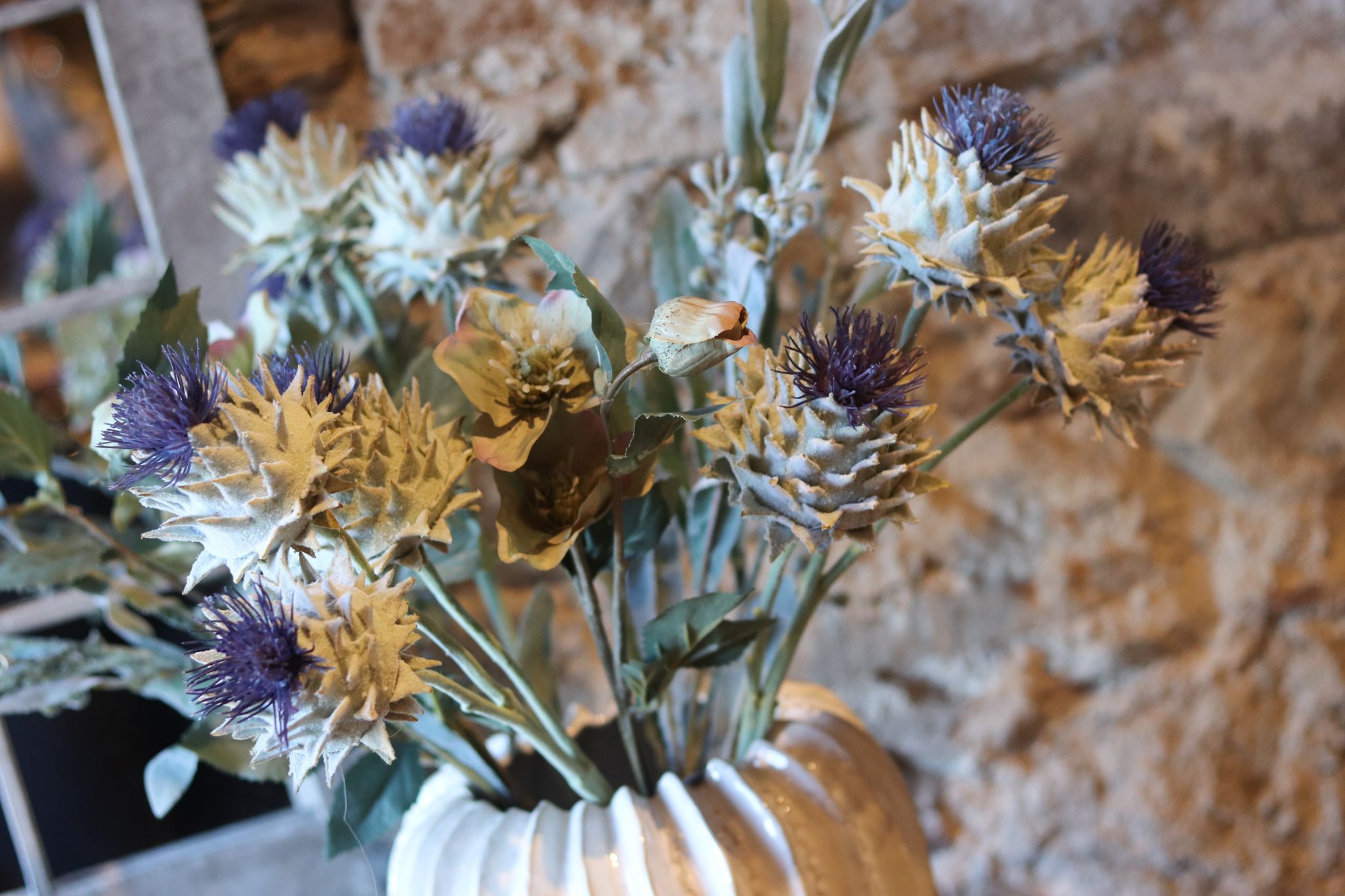 Isabella Faux Bouquet with Purple Artichoke Thistles
£82.00
Description
Our Isabella Bouquet is such a realistic looking arrangement. The silvery-grey green stems provide depth of tone, and the purple hues create an interesting texture to this design.
We have styled it in our Sanderson Vase to create the perfect look.
Artificial bouquet includes: three purple artichoke thistle sprays, three sage helleborus, two berry sprays
All stems are no more than 70cm.
They can be easily bent, trimmed or moulded with wire cutters or scissors to suit your vase.
Take a look at more of our beautiful vases and containers to suit the look you are creating.
Shipping