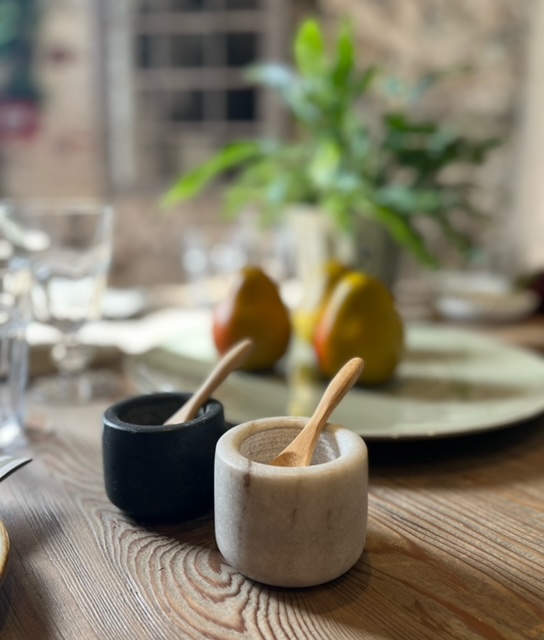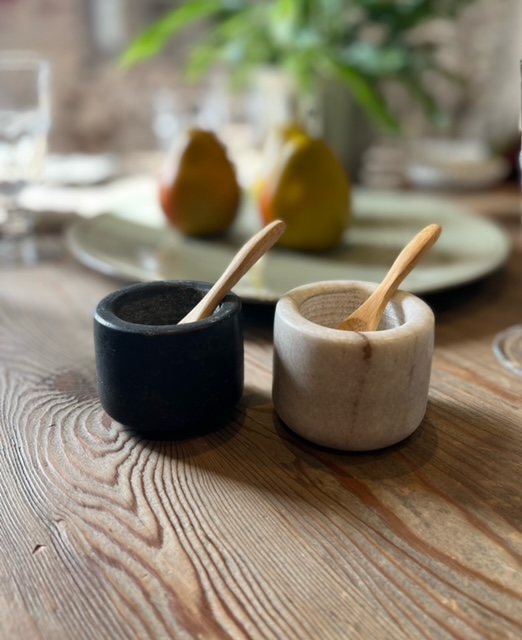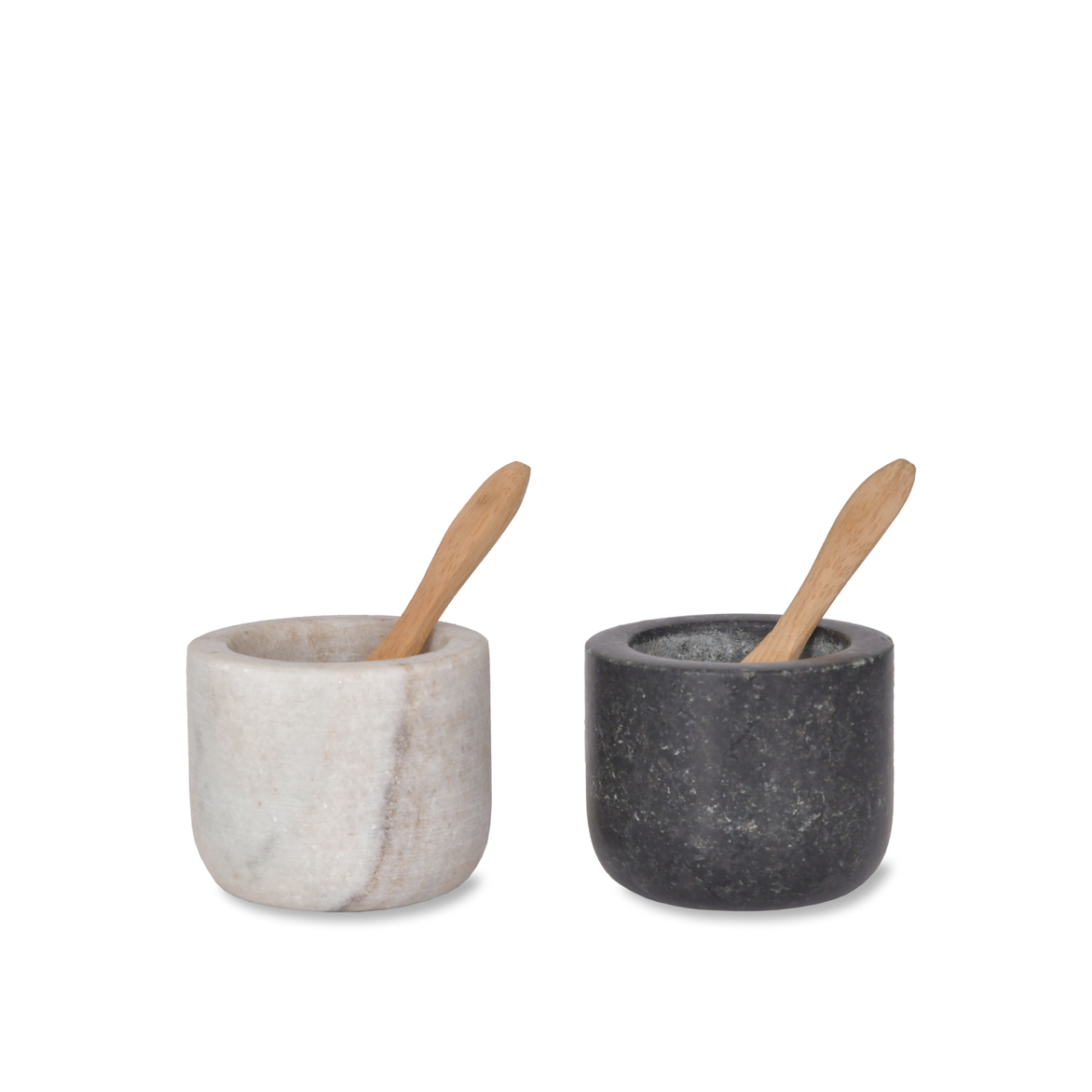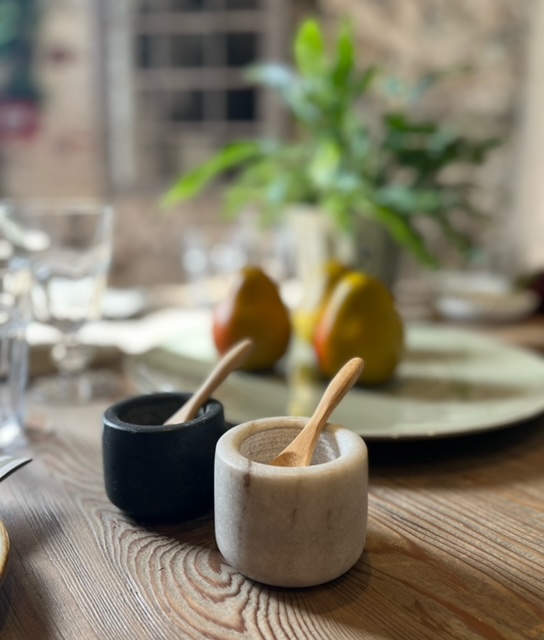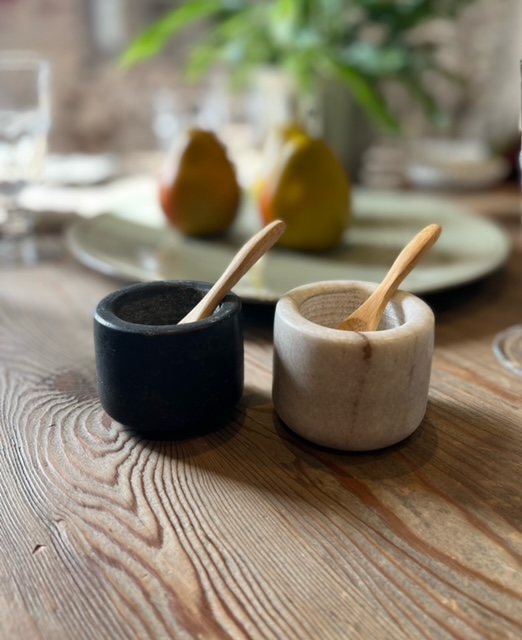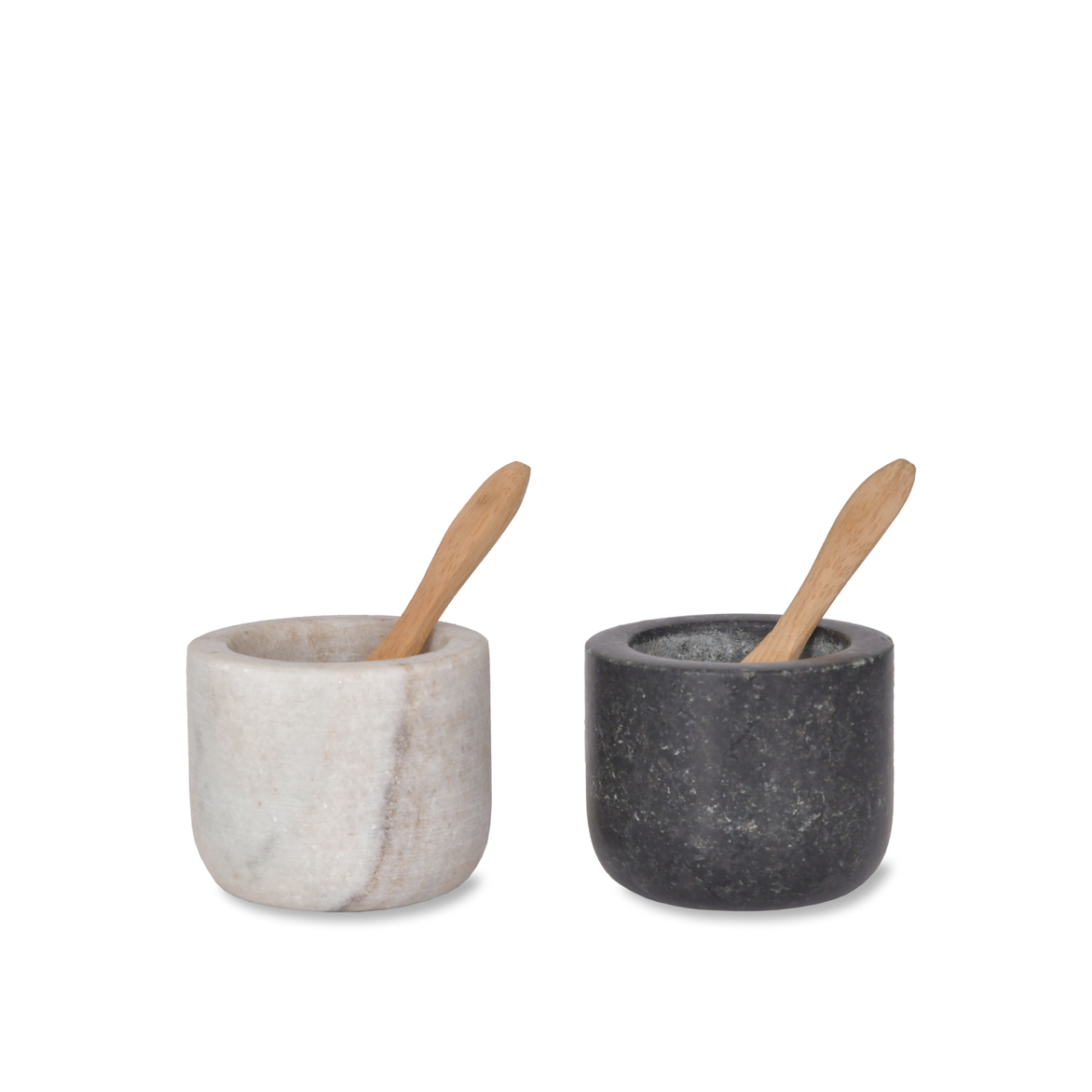 Hampton Salt and Pepper Pots
£19.95
Quantity
This product is unavailable.
Description
Beautifully smooth with a contrast of colours the Hampton Salt and Pepper Pots are the perfect addition to any dining table. The deep polished granite is ideal for storing pepper whilst the neutral marble can be filled with sea salt.
The pair come complete with two bamboo spoons, adding an extra detail.
H5 x D6cm
Crafted in marble and granite
Spoons are Bamboo
Set of two
Capacity: 30ml
Not dishwasher safe, wash with warm soapy water
Please note, as this item has been left raw, any oily foods can stain
Shipping